Olivier Chaponnière (Chief Executive Officer)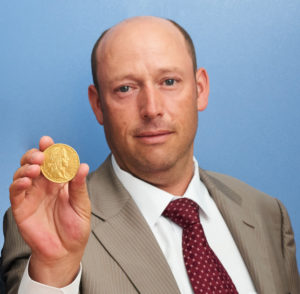 With a deep passion for coins since his childhood, he became a professional numismatist after his Business diploma in Geneva. He has written numerous articles, notably on the coins of Geneva, and was the president of the
Société Genevoise de Numismatique
(Geneva Numismatic Society) during 15 years. Life Member of the following associations :
Société Genevoise de Numismatique (SGN)
Association des amis du Cabinet des Médailles du canton de Vaud (ACM)
---
Born in the USA and raised in Geneva, he studied Biochemistry at the Ecole des Hautes Etudes Commerciales (HEC) of Geneva. He joined Olivier Chaponnière in 2009 to create Chaponnière & Firmenich SA in 2011. He is specialized in gold bullion investments. Member of the Société Genevoise de Numismatique (SGN).
Sebastien Firmenich (Executive Officer)
---
Julie Chaponnière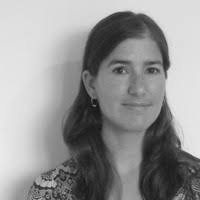 With degrees from the Ecole des Hautes Etudes Commerciales (HEC) of Geneva and the Gemological Institute of America (GIA) in Bangkok, she is specialized in precious stones and jewelry of all periods. After having worked in an auction house and a jewelry store, she joined the team in 2011.
---
As a young amateur of numismatics and history, he did his internship at the Banque Privée Edmond de Rothschild, Geneva and obtained his diploma (Certificat fédéral de capacité) in 1982. He worked for more than twenty years in several banks in Genève, mainly in international commerce. Since ten years, he is a collaborator of Olivier Chaponnière, as a general numismatist, and director of the Lausanne office. Member of the Société Genevoise de Numismatique (SGN) since 1992.
Albino Bonadei
---
With a diploma in Chemistry of Materials, he finished his degree with an internship focused on the elementary analysis of ancient Greek and Roman coins at the
Institut de Recherche sur les ArchéoMATériaux
(IRAMAT) at the CNRS d'Orléans. He collects and studies coins, medals and banknotes of Grenoble and notably of the Isère department in France, he is a member of numerous associations:
Association Numismatique de la Région Dauphinoise, Société Française de Numismatique, Société d'Etudes Numismatiques et Archéologiques, Société Genevoise de Numismatique, Association des Collectionneurs de Jetons-Monnaie – Roland Elie, Académie Delphinale, Société Henry Dunant
.
---
Student of the
Université Lyon 2
, he followed a general cursus before specializing in research on the History and Archeology of the ancient Orient and the Mediterranean at the
Maison de l'Orient et de la Méditerranée
. With a Master's degree in Roman History and specialized in the Roman "High Empire", Laurent Riccardi has also worked on archeological sites with the
Mission Archéologique Française
in Lybia on the prestigious Roman site, Leptis Magna between 2007 and 2009. With 10 years of experience as a numismatic expert in a Franco-Swiss auction house, he joined our team in 2020, thus bringing his knowledge of ancient Greco-Roman coins and modern coins, particularly French and Portuguese.
---
With a Bachelor in political science from the Université de Lausanne, he currently attends a Master in public managment at the Institut des Hautes Études en Administration Publique (IDEHAP). Passionate of history, numismatics and specialized collector of Swiss and Neuchâtel coins, he joined our team in 2022 at the Lausanne office.
He also is an active member of the Société Suisse de Numismatique (SSN), the Société d'études numismatiques et archéologiques (SENA) and the Société d'histoire et d'archéologie du Canton de Neuchâtel (SHAN).
---
Our team collaborates regularly with specialists in many domains, in order to offer you the highest level possible in our publications and our auction catalogs, notably with: Mr. Brad Bohnert (Numismatist, English speaking consultant), Mr. Mikhail Chernyak (specialist in Russian et Geneva numismatics), Mr. Jan Chiarelli (Master's degree student at the University of Lausanne), Mr. Roger Durand (Historian, President of the
Société Henry Dunant
), Mr. Urs Graf (Banknote specialist, German speaking consultant).